I thought I'd post up a retrospective of 2007 and some highlights of what was a pretty big year for me.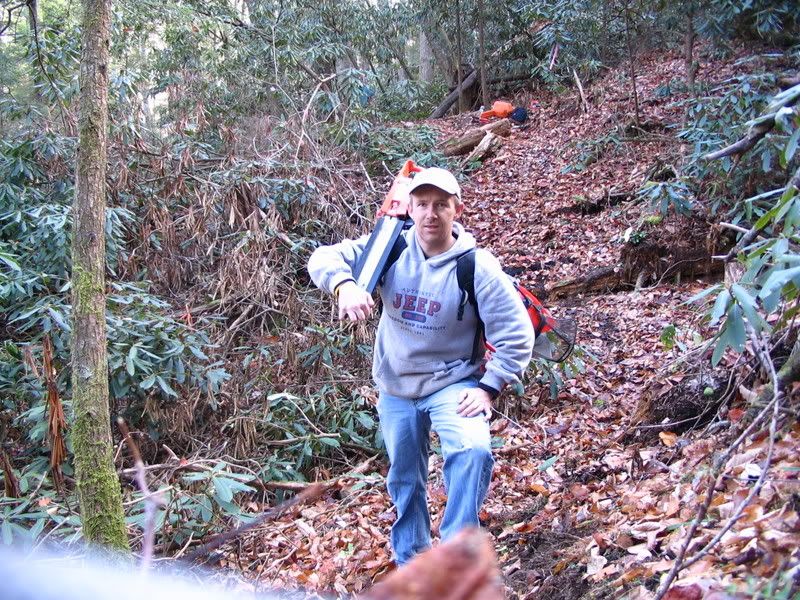 It began with a good bit of trailwork in the winter. I have done around a 1000 hours of trail construction and maintenance in the NE Tennessee area over the last several years. Building up trail Karma doesn't get you much though, by February I had a nasty one of these:
I had to sit out the first two planned races of the Year, the Icycle and the Knobscorcher. I did finally get on my bike for the 12 Hours of Tsali in May with little fitness to speak of but a large capacity for pain.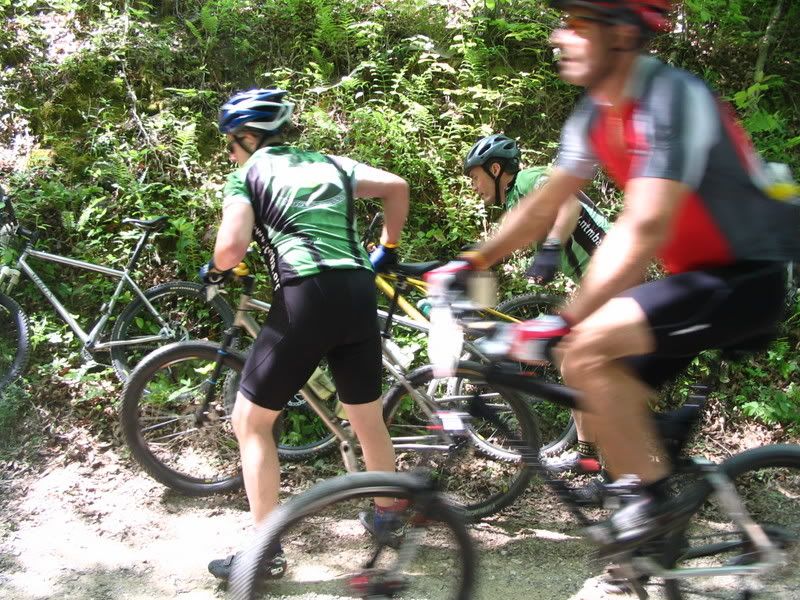 Next up was the Burn 24, my first solo 24 hour race. I only had about 700 miles in my legs by the time the Burn came about and I was about 15 pounds heavier than I had hoped to be but things happen that way sometimes. I did have great help though: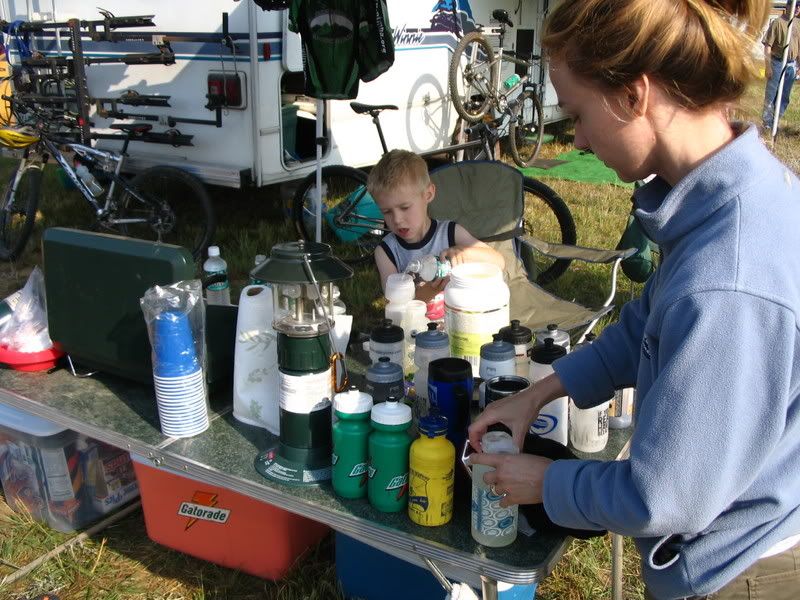 and Butt Paste.
It was a good experience and a good first effort. It turned out to be much more difficult mentally than physically. I lost my motivation somewhere after midnight and didn't find it again until about 5:00am.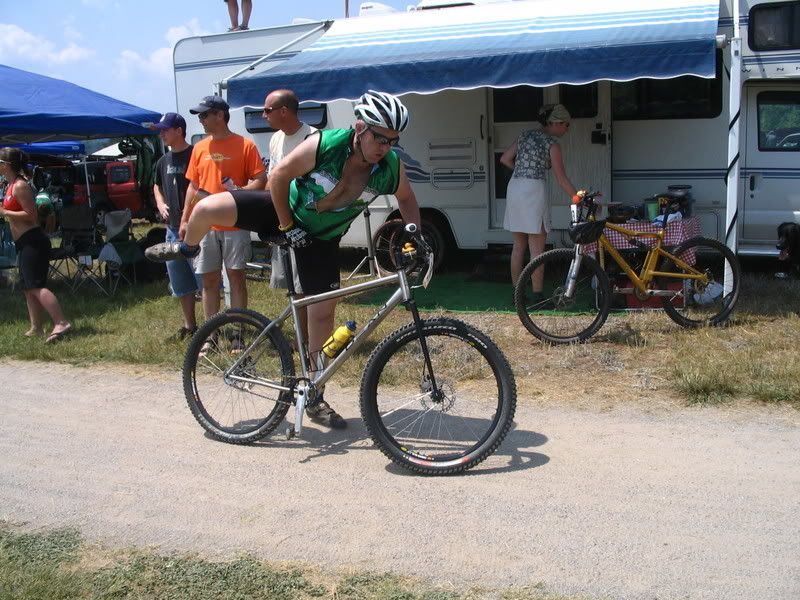 In the end, I was happy to have finished and I had a wealth of knowledge that would help me in the next one.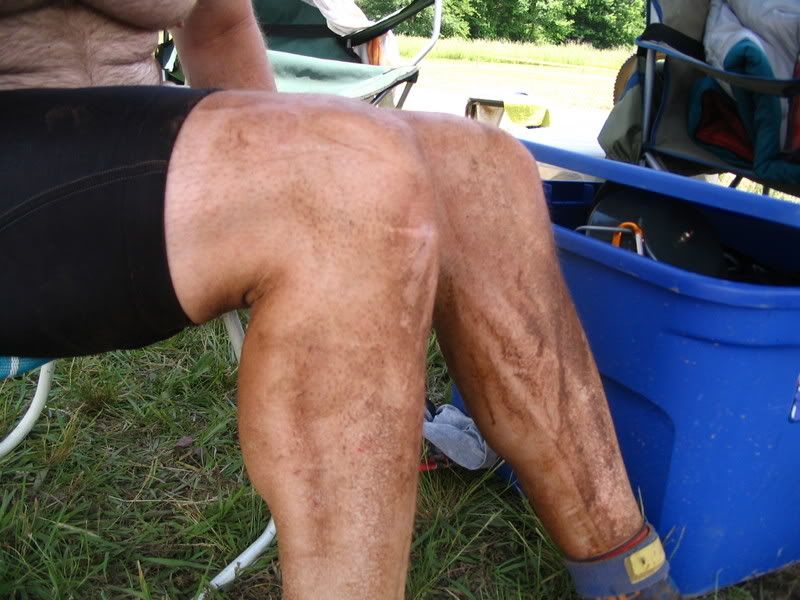 Tired.


The Burn was significant for another reason. You have alot of time on your hands riding in circles for 24 hours and I spent a portion of that time talking to
Dicky
about 29ers. One thing that stuck in my mind was how Dicky (who is at least 50 lbs lighter than me) coasted away from me everytime we went down a hill. I did some research (not enough as I would later find out) and showed up at the Cowbell Challenge in June with a new ride.
Was bigger better? I was gonna find out. The plan was to ride both bikes and compare. I started on the 29er and never rode the 26" Dean again.
As fate would have it, the bike I had ridden for the Cowbell broke and the company dragged their feet in replacing the frame. I had the Off Road Assault on Mt Mitchell in 2 weeks and no bike to ride. Enter
Jeremy Arnold
and
Vassago
. Jeremy had been riding Vassagos for awhile and was really raving about them. A couple of emails and a phone call later and J hooked me up.
I was more than a little impressed with both the service from Vassago and the ride. I went to ORAMM with only about 8 miles on the new bike and knocked over 2 hours off of my time in 2006. Not bad. What happened next floored me. Monday after ORAMM, I got an invite to join the Vassago Endurance Team for the rest of 07 and 2008. I didn't know what to say other than hell yeah!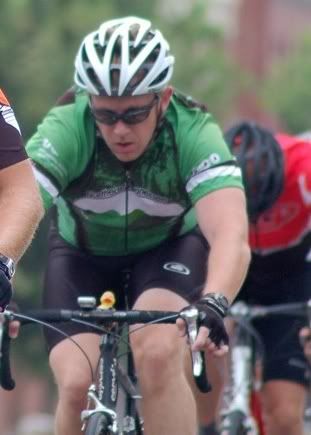 I also hopped on some bald skinnys for a few events during the summer.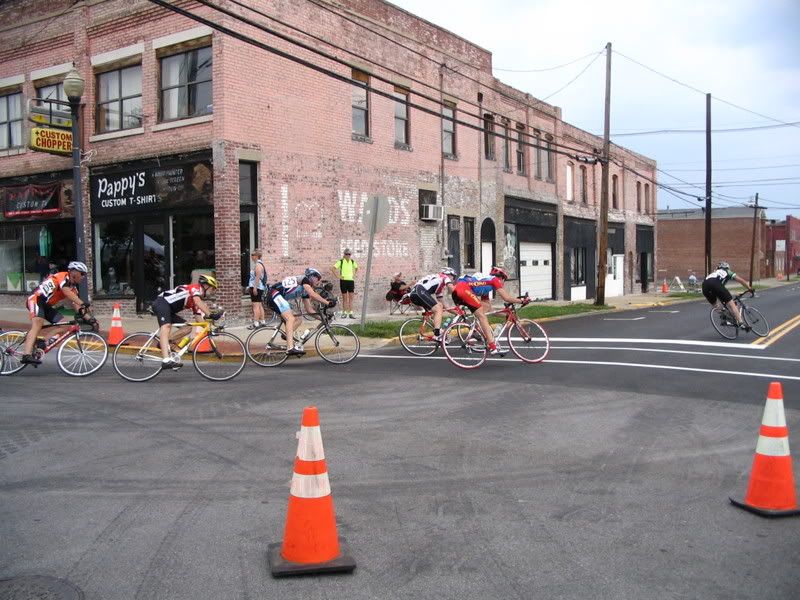 I swing that way from time to time.


I was digging my new bikes and couldn't wait to get into action on my new team. I entered the Fool's Gold 50 in August as it was sponsored by Vassago and promoted by teamate and future teamate
Namrita
and
Eddie O'Dea
. The North Georgia course was brutal yet alot of fun and I took good notes for my trip back in '08 where I'd be doing the 100 instead of just 50.
Yes I am drinking coffee. Yes the race started before daylight.


I had a decent result in Georgia and also a month and a half later in Blacksburg Va at the Rowdy Dog and again in November at the Treeshaker 12 hour race in Charlotte. I got second at the Treeshaker in 06 and was hoping to do at least that in 07 but there was a mucho deeper field this year and it just didn't happen. I also may have overdid it at the end of the year as I was doing Cyclocross and Endurance races in back to back weekends. I did 6 races in 5 weeks, one was a cross race on Saturday and a 40 mile endurance race on Sunday. It was tough. It was good fun though.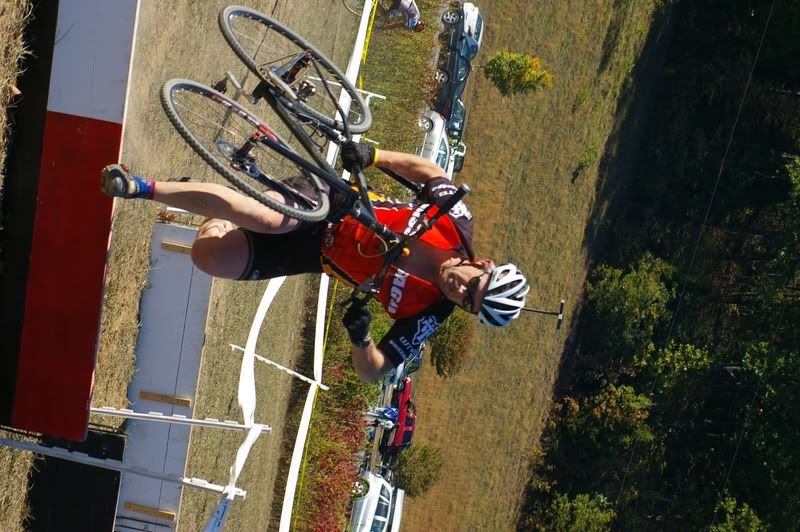 With all the grace and beauty of a 800 pound Gorilla.

I had a great year, made some new friends and rode my bike alot. I almost made the podium in three different cycling disciplines which is kinda cool and I took a big leap personally over anything I had done before.
2008 should be quite a year.