Christmas came and went at the Duck Ranch and it was a blast. We had a good few days off of work and school and got to hang out and do whatever we wanted. Nathan got a new bike for Christmas so we went out Christmas day and gave it a test ride at Warriors Path State Park. I decided to take my road bike and although we only live about 7 miles from the park, I could stretch it out for 2 or 3 hours on the ride home.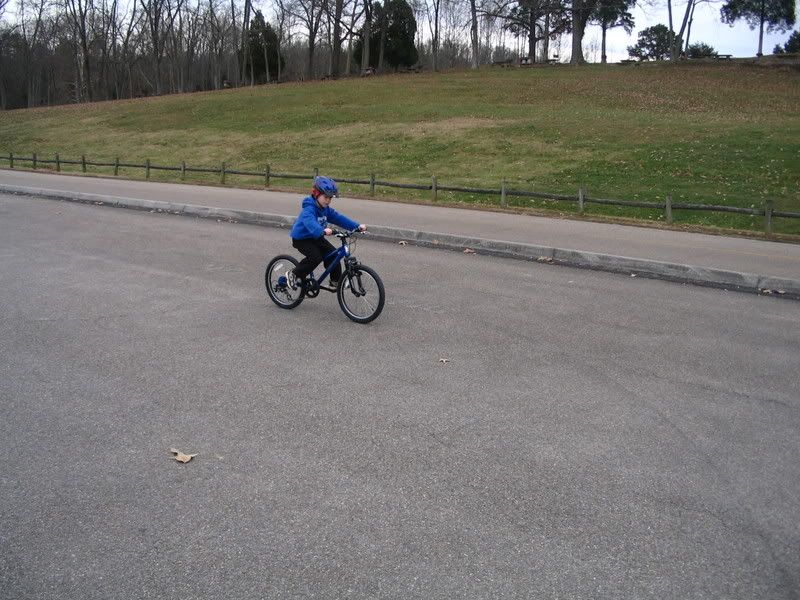 Nathan was pretty happy with his bike. It is the first true mountain bike he has had complete with gears and a suspension fork. He made it to the top of this hill for the first time ever without having to push,


He was pumped.
After awhile at the park, it was time to go and I headed out for a long, slow base building ride. I had about 4 hours before we had to go do family stuff. It was a great day to ride, kind of cold but not that bad.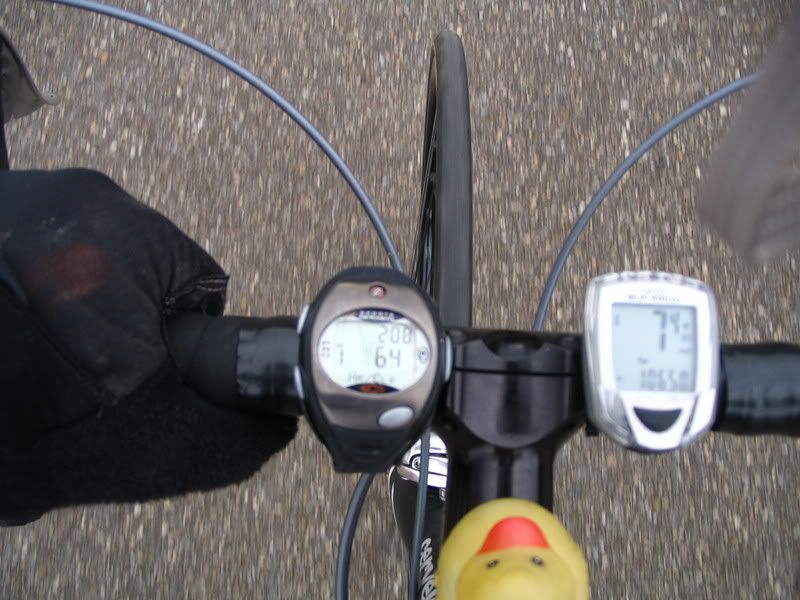 Riding on the bike path was fun but wasn't doing much for my fitness.


I have good roads to ride.

Those black specs are wild Turkeys, forty seven to be exact.
I look mad. Dunno what that's about.
I cruised for 3 hours and then made my way home. I passed home after home and could smell Christmas dinners being cooked and I had enough. It was time for some good food with no guilt.
After dinner, I played with my new toy some.
Rolling Stone here I come..........