There are a few undeniable facts that I am faced with every time I get on my bike.
1. Races are decided on the mountains.
2. I suck at climbing.
3. There is nothing else.
Um, that may be a little exaggerated but the truth is races are defined by the climbs and I am not a climber. At 5'11" and 189lbs (it's coming down - thank God) I am more suited towards time trials or sprints.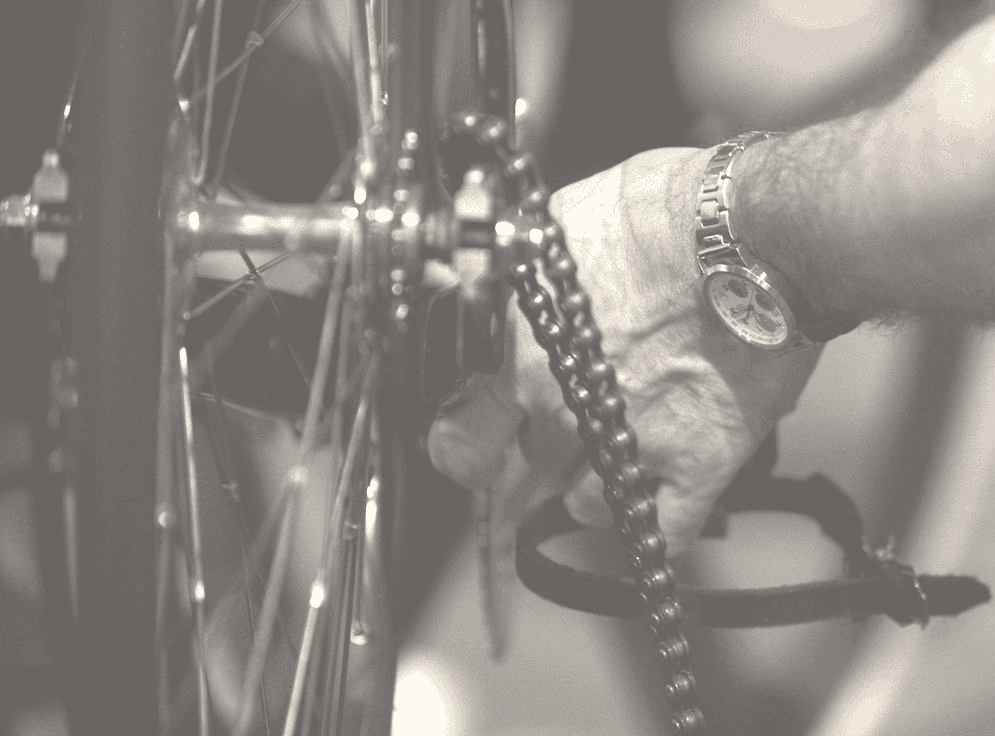 In fact, if I had grown up near a track, things may have been very different for me. I love to sprint. As it is though, I grew up in the Southern Appalachians where there is a mountain or a hill in any direction you look. It is for that reason and the others I already pointed out that I climb a lot. You go riding with me, we are gonna climb something. I work on that one weakness almost exclusively and let every other aspect of my training work itself out.
Saturday was a particularly short training day but for what it lacked in quantity, it more than made up for in quality. On the agenda was 40 miles that included the 8 mile climb to Carvers Gap (Carvers Gap was a Cat 1 climb in stage 8 of the 1996 Tour Dupont) and the ascent of Hughes Gap (shorter but steeper than Carvers Gap). I would not be taking my regular road bike but instead using my newly aquired singlespeed road bike. I was a little nervous because I had never climbed Hughes Gap before but I had been over it in a car an I knew it was fugly. Carvers Gap worried me a little too but I have been up it lots of times and knew that if I can get the first few miles out of the way, the rest of it is not that bad.
So at 8:00, me, Bob Lamberson and David Hayter took off from the visitors center at Roan Mtn State Park and the climbing began very soon after. Bob has a singlespeed too and we made David stick his bike in a gear and leave it there. Anytime he tried to shift, we bashed his knuckles with a stick. The first 2 miles of the climb were really hard. In part due to the short warm-up and partly because it is steeper. We had a good pace though and after 5 or 6 miles, some nice views came into focus.
Spring hasn't quite made it to 5000 feet yet.


David is smiling after I told him I was gonna bash his knuckles if he shifted gears. A few minutes later he found out I wasn't kidding.



At the summit of Carvers Gap, David had to turn back and me and Bob headed on into North Carolina in search of Hughes Gap.
The descent was really cold and I was honestly happy to get to climb again. It is about 19 miles from the summit at Carvers Gap until you turn onto Hughes Gap rd and begin to climb gradually. After a few miles of that, the nice gradual climb turns wicked and evil without notice. The final couple of miles to the top are naaaasty. I struggled mightily in my 42x16 gearing and though how ironic it was that all the years I had thought about this climb and how ugly it would be to climb and how the first time I finally get to climb it and I am on a singlespeed.
I suffered like a dog but I made it to the gravel.
The final 1/2 mile before the top is gravel and as flat as you are going to get in this neighborhood.
Another summit. Not bad for a day's work.


After we got done, we stopped by the Snack Shack where Larry Roberts hooked us up with some most excellent post ride grub. If you are ever in Roan Mtn Tennessee, check it out.
All in all, training is going well. I have spent alot of time on the pavement in the last few weeks getting some hard fitness. In the next few, I will be getting dirty.
Stay tuned.