It's T-minus one week until the Fool's Gold 50/100 in
Dahlonega
Ga and I have the motel booked, the plan in place and the legs are (hopefully) ready. With the temperatures we have had lately, I am planning on the worst. With that in mind, I took the last opportunity I had for a long ride yesterday and spent it at Bays
Mtn
Park in
Kingsport
. While Nancy and Nathan rode around the Nature Center, I headed for the hills for some pain.
Bays
Mtn
is near zero on the scale of sweet
singletrack
or technical stuff. It has lots of hiking trails that are all off limits to bikes (one section of
mtb
-accessible
singletrack
that's so-so) and a really nice nature preserve to take the family to. What it does have for bikes is several miles of
fs
type roads and some really nasty hills. Since my biggest weakness is climbing, Bays
Mtn
is the perfect place to work on that.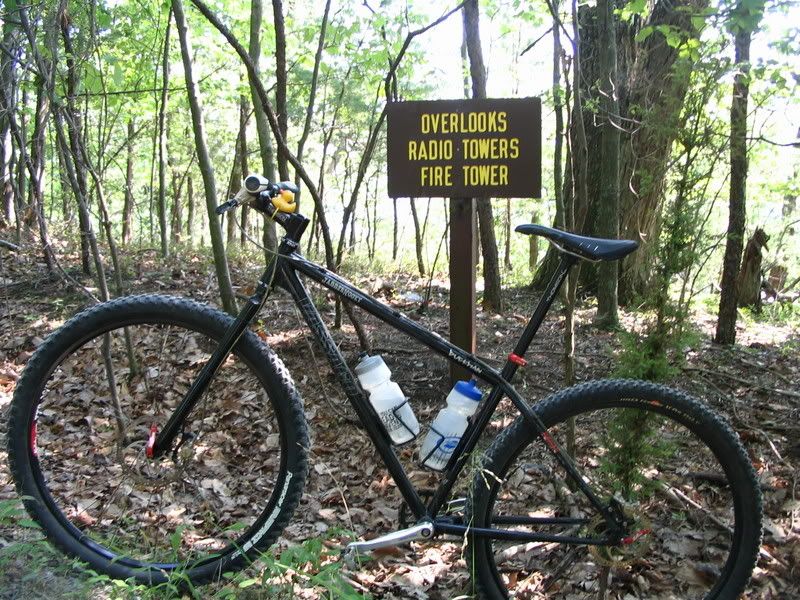 The angle of my bike gives some clue to the hills
I had originally planned to do hill repeats on some of the bigger climbs but it was so damn hot that I decided to just say no. I got plenty of what I came for as it was.
This is steeper than it looks.
Cooked yet? Not quite.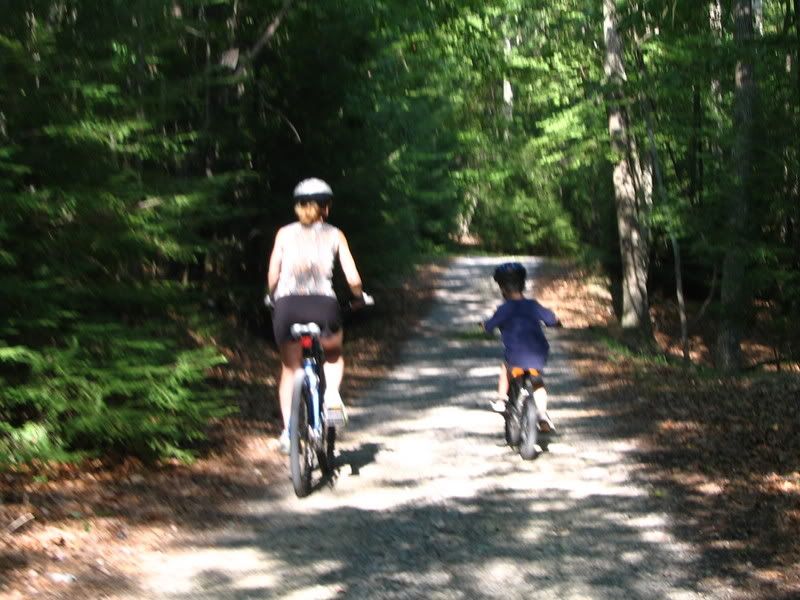 Competition, heh, heh, heh.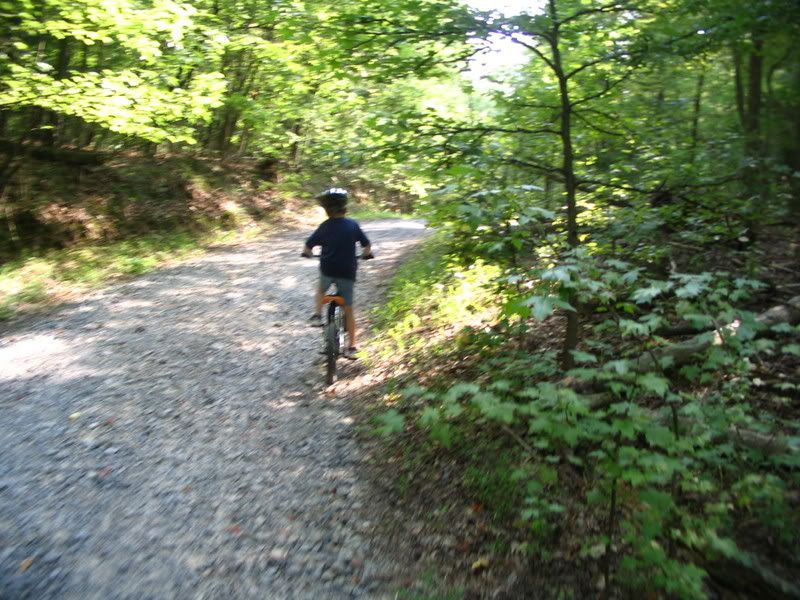 This little one has some spunk.
Disclaimer: No family members or wildlife were harmed in the making of this post.